RRight Surveyors, Wigston
Right Surveyors Midlands are your local independent group of leading Chartered Surveyors for Wigston and the surrounding area. We offer building surveys, investment advice and property defect diagnosis from trusted local building surveyors with a very high attention to detail.
Our building surveyors offer their property expertise for every scope of property, no matter what its size, age or value. They combine knowledge built over many years with their unique property skills and local Wigston understanding, to bring you a report that is highly accurate and completely personalised. It is this sort of service that could save you thousands in future repair costs, or even be the vital evidence you need to drive down a purchase price.
Leading our Wigston firm is Nigel Polton MRICS. Whilst he specialises in the RICS HomeBuyer Report and the RICS Full Building Survey, Nigel is a flexible property professional able to offer many different property services.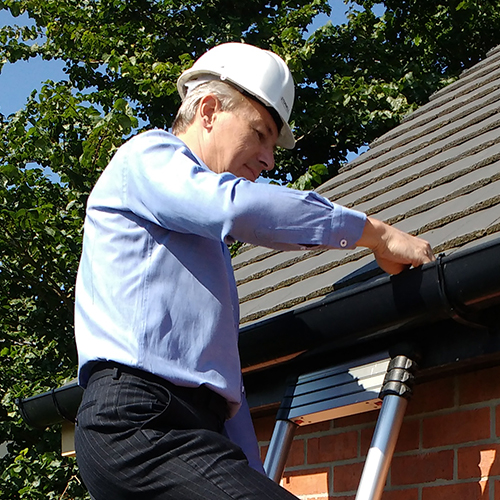 "Having lived and worked in and around the Wigston area for almost 30 years I have grown accustomed to its individual characteristics and property. Local area experience is invaluable when property surveying as it is an important aspect of understanding what affects the overall condition of a property. That's why you will never get a better survey than one that is carried out by experienced and local Chartered Surveyors.
"My primary aim is to produce a service for my client's that not just beneficial, but highly advantageous, so that they can maximise their investment and get the most out of their new home. My aim is the stop their property dreams from turning into a property nightmare."
Building Surveys and Property Services from experienced Wigston Chartered Surveyors
Our Chartered Surveyors are the property specialists able to merge their extensive knowledge of Wigston with property skills refined over years. It is the coming together of these factors that helps increase the accuracy of our reports and what, we think, makes our building surveyors key in the smooth running of buying and selling property.